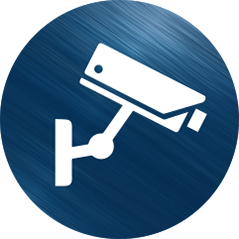 CCTV/ Video Surveillance Systems
Our Security Specialists work with you to design the system installation to fit your needs. Whether commercial, residential, industrial, or institutional, we have extensive experience in all markets, and provide quality systems and installation.
After your camera installation, we will help you setup your mobile devices and PCs with remote viewing. This enables you to monitor your cameras remotely over the internet using your smartphone or any web enabled device. You will be able to view live and recorded video on the go.
Video Cameras
In designing a video surveillance system, it is critical to select the right type of camera to ensure the capture of the images you are looking for.
Field of View
Field of view is the measure of how large an area the camera is capable of viewing, and this is controlled by the focal length of the lens within the camera. A short focal length provides a larger field of view. Conversely, a long focal length provides a tighter view, focusing all of the camera's pixels on a smaller target and therefore offering a clearer picture of that area.  Often, a camera with a vari-focal lens is ideal as it allows us to set up the field of view to the exact width you want.
Resolution
Resolution is the measure of the number of pixels in an image. A higher resolution camera generally provides better clarity and image quality. The wider the area you want to view, the more resolution you will need in order to clearly see all the detail. Higher resolution images mean larger file sizes which will take up more space on your video recorder.
Solutions for lighting issues
A key factor in obtaining the quality images you require is taking into consideration the lighting conditions that the cameras will be installed in. Lenses with Infra-red illumination will provide colour images during the day, and clear black and white images at night. Although infra-red illumination is a great feature, a well-lit environment will always provide better images than relying on a camera's infra-red illuminators.  Wide Dynamic Range (WDR) technology allows you to get clear images when there are both very bright and very dark areas simultaneously in the field of view of the camera.
Dome camera
One of the most popular choices for camera installation as they offer amazing vandal proof ability as the lens is fully covered by a vandal proof glass dome. Shaded lenses can also make it difficult to tell where the camera is pointed resulting in improved deterrence.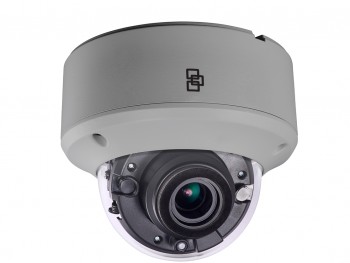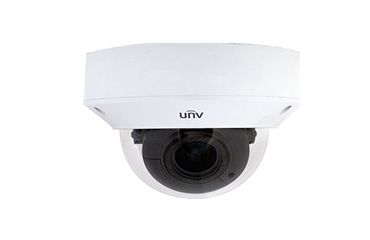 Bullet camera
Although more commonly used outdoors, they can be used indoors as well.  Bullet cameras are a popular option in commercial and industrial settings.  In recent years, more sleek designs have made them more conducive to residential installations.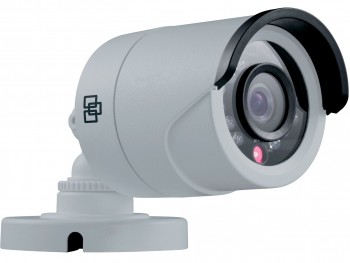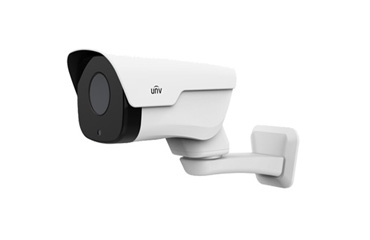 PTZ camera
Pan/tilt/zoom cameras can pan (move left and right), tilt (move up and down), and zoom in or out.  These cameras can be set up to automatically tour a large area zooming in on areas of interest.  When viewing live either on site or remotely, the user can override the programmed tour allowing them to pan, tilt and zoom the camera to the desired location.  Given their enhanced abilities, PTZ cameras are generally more expensive.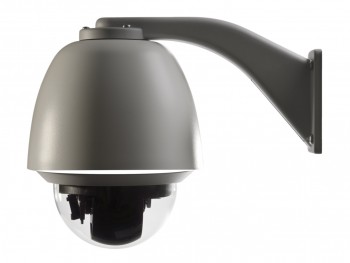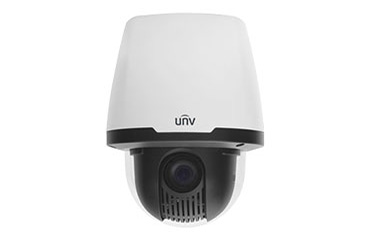 Wedge camera
Our wedge cameras offer a sleek design for those looking for a less visually intrusive system.  They can meet the needs of many installations and are also available with Wi-Fi where pulling cable would be cost prohibitive.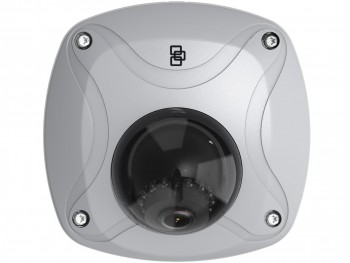 Turret camera
With the ability to see in low-light conditions, our turret cameras provide colour images by day and black-and- white images in night-time applications thanks to their infra-red (IR) illumination.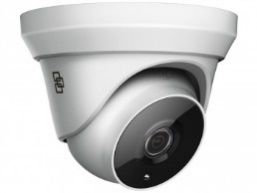 Box camera
This camera is more commonly used in commercial and rural installations where lighting is poor or the desired focal point is far from the camera location. Given its size, it can house a larger lens for large zoom capabilities and extended infra-red lighting requirements.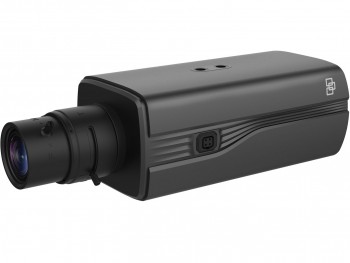 Covert camera
There are many styles of covert cameras that may be installed when monitoring of specific areas must be done discretely.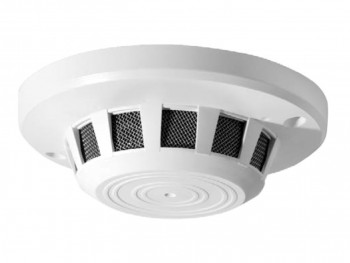 Digital Video Recorders/Network Video Recorders
Digital video recorders (DVR) or network video recorders (NVR) are available to suit every video camera installation. Traditionally, DVRs are used when recording analog or coax based cameras. NVRs record IP camera images transmitted over network cable.
There are hybrid recorders now available that will support analog and IP cameras simultaneously. This capability allows for new camera installation to be IP based, but to continue using the analog cameras that are already installed.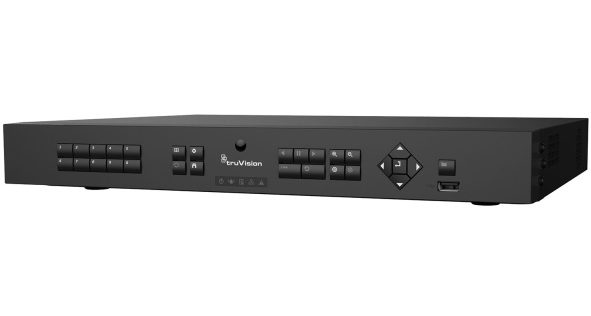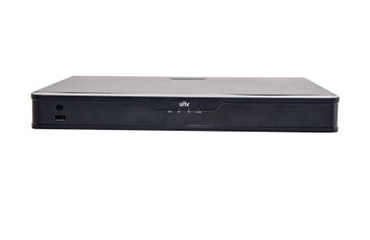 Upgrade options available
There are affordable options available if you are looking to upgrade an existing analog video system with poor resolution.   HD analog cameras allow for the use of your existing coaxial cabling.  Simply replacing your recorder and cameras could result in up to 12 times better resolution. If you're simply looking to add a camera or two, your existing recorder can be replaced with one that is capable of recording at high resolution.  All of your existing low resolution cameras can be connected, while adding high resolution cameras for your new ones.  This allows you to then upgrade the existing low resolution cameras as your budget permits while continuing to use what you have on site until then.